Exhaust /Air Intake / Performance Upgrades
The exhaust professionals at MST Motorsports specialize in high-performance and aftermarket exhaust systems. Whether you need an exhaust system repair or a complete, dual exhaust system, we have the experience and skill to ensure your vehicle reaches peak performance. We are Washington's premier dealer for Flowmaster, Borla, Magnaflow, Dynomax. MBRP, Ansa, Flo-Pro and many more exhaust industry leaders.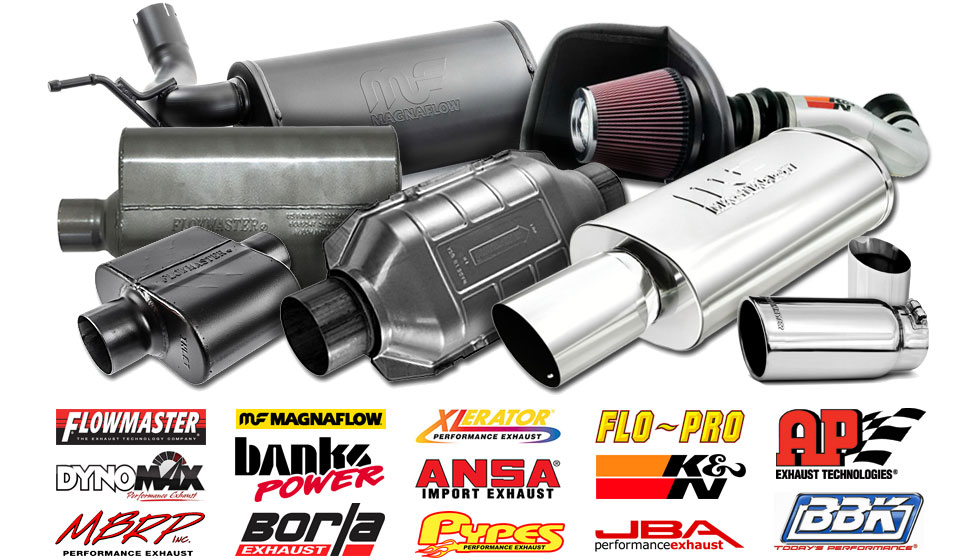 Most cars, trucks and SUVs were originally equipped with restrictive, small-diameter exhaust systems that were designed to keep the vehicle as quiet as possible. Removing those restrictions on your vehicle's exhaust flow with a performance exhaust system from Viper Motorsports will unleash horsepower and torque while producing that iconic performance sound that auto manufacturers simply don't offer.
EXHAUST HEADERS
Want better performance? Get rid of that restrictive OEM stock exhaust manifold and boost the exhaust flow leaving your engine with a new set of larger diameter, performance headers from MST Motorsports. Exhaust headers have individual tubes for each exhaust port, allowing exhaust to flow unrestricted from the cylinder heads.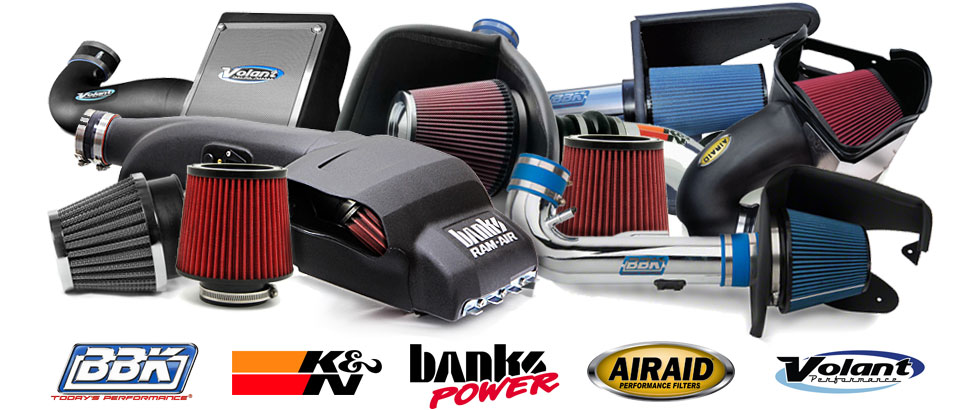 COLD AIR INTAKE SYSTEMS
Add more oxygen to the fire and you get a stronger fire! A new Cold Air Intake from MST Motorsports will deliver more oxygen-rich cold air to the engine than your OEM intake. This creates a stronger, more efficient explosion in your engine's combustion chamber increasing horsepower and torque. We offer cold air intake systems from brands like; BBK, Airraid K&N, Banks Power, Volant Performance AEM, and many more.

AXLE-BACK, CAT-BACK and DP-BACK EXHAUST SYSTEMS
At MST Motorsports, we have an exhaust system that's tailor-made for the performance you need. We offer a wide selection of from the top names in aftermarket exhaust with configurations for most cars, trucks, Jeeps and SUVs. All of these exhaust systems are designed to enhance the sound of your vehicle while decreasing backpressure, maximizing efficiency and producing more torque and horsepower.
At MST Motorsports, our exhaust experts have over 15 years of combined experience installing custom exhaust systems on, off-road trucks, Jeeps and SUVs. We also understand the importance of blending performance with today's mandatory emissions regulations. From the cylinder head flange to the exhaust tips, the experts at MST Motorsports have you covered with the best prices, the widest selection along with expert installation.
When you're ready to upgrade your stock exhaust for something better, talk with our team at (435) 256-8899 to learn about all the options available to you. Our prices are competitive, and financing is available.
SCHEDULE APPOINTMENT
EMAIL
info@mstutahservices.com
Click Here To Email Us Now
PHONE
435-256-8899
Click Here To Call Us Now
OFFICE HOURS
9:00AM-5:00PM, M-F
Please follow & Like Us!